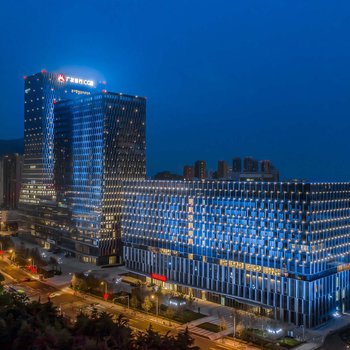 The Qingdao Haitian Financial Center Hotel is a great choice for guests looking for accommodation in Qingdao, having been recently opened in 2021.
The hotel is 17km from Qingdao North Railway Station and 58km from Jiaodong International Airport. In addition, Convention Center Metro Station is just a short walk away. Keeping busy is easy, with Qingdaoshiji Square, Haier Museum and Qingdao International Beer Festival West Coast main venue all nearby.
When guests have some time on their hands they can make use of the onsite facilities. Guests of this Qingdao hotel can make use of the parking facilities.
There's never a dull moment at this hotel, our guests indicate that the facilities are excellent. This hotel is a popular accommodation for guests traveling for business.